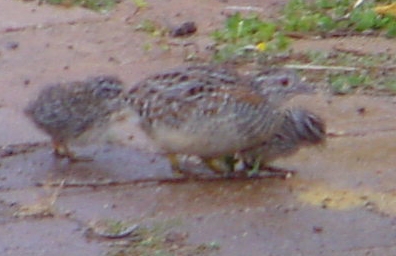 Mother Stubble Quail and the kids out for breakfast 30 September, 2004. Whoops, these are Painted Button-quail. Thank you Frank O'Connor of Birds Australia W.A.
The birds in front in the photograph below and at right are Eurasian Coots. The bird behind in the photograph below is a Dusky Moorhen, both photographs taken at York, W.A. on 30 September, 2004.
I found the Purple Swamphens at Busselton on 12 April 2003.
Below is a pair of Brolgas in Queensland near Longreach.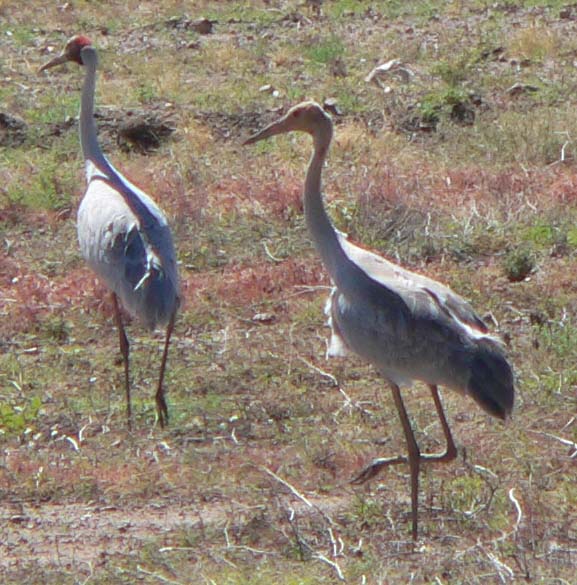 <Previous - The Birds of Prey>
<Menu>